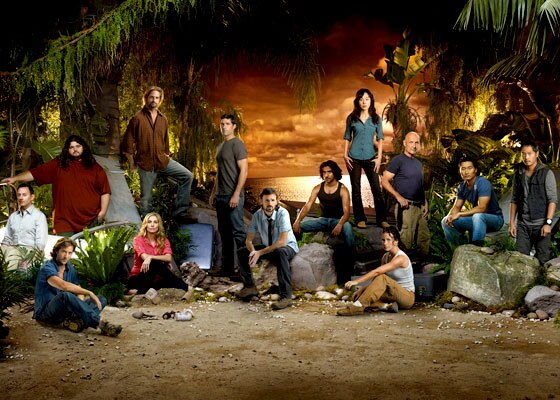 LOST ended last night, and we had a viewing party at our place (and us without a kitchen!) with friends new and old to celebrate/mourn the passing of a great show. I personally thought it was great.
I'm not going to start gushing theories about what the Island really is or what the deal with Walt was or how the smoke monster worked. I just thought I'd reflect a bit on the overarching themes and meaning of the show.
If you'd asked me before the finale what LOST, ultimately, was about, I'd have answered with an oft-repeated quote from the show: Live together, die alone. After last night, I'd amend it to (and this is vague but might be slightly SPOILER-y, so fair warning): Find meaning in life together, die together.
Lost is about many conflicts: science vs. faith, good vs. evil, self vs. community, free will vs. destiny, but mostly it's about finding connection with others in the chaos of life, and pursuing purpose together with them, even when the mysteries remain mysteries, or simply lead to more questions.
So far the internet consensus on the finale is mixed, and a lot of people seem genuinely not to understand it (no, it was not all a dream, nor were they all dead the whole time). But while I have some disappointments (I wanted more closure for Sawyer) , I thought it was overall pretty great, and a fitting end to a sure-to-be classic show.